Kudos4U
Rate yourself! Set off the fireworks!
★ Kudos4U.zip ★
Rate yourself with this fun status bar App for macOS. Did you just finish an assignment, homework, essay, email, presentation …. rate yourself! From 1 to 5 stars, fun firework will splash all over your desktop (and work). Tip: Hold down the option key ⌥ and click the star icon on the status bar to adjust the sound.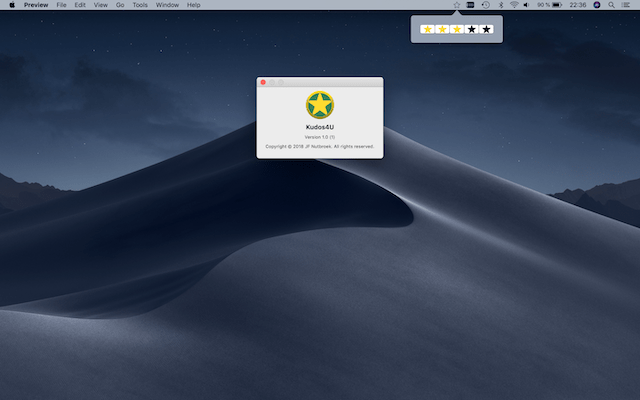 The App is notarised by Apple, which means it's safe to download and open. It's completely ad-free, in-app purchase free and private.
★  Kudos4U.zip ★