Hue Doctor
Analyse your Hue Bridge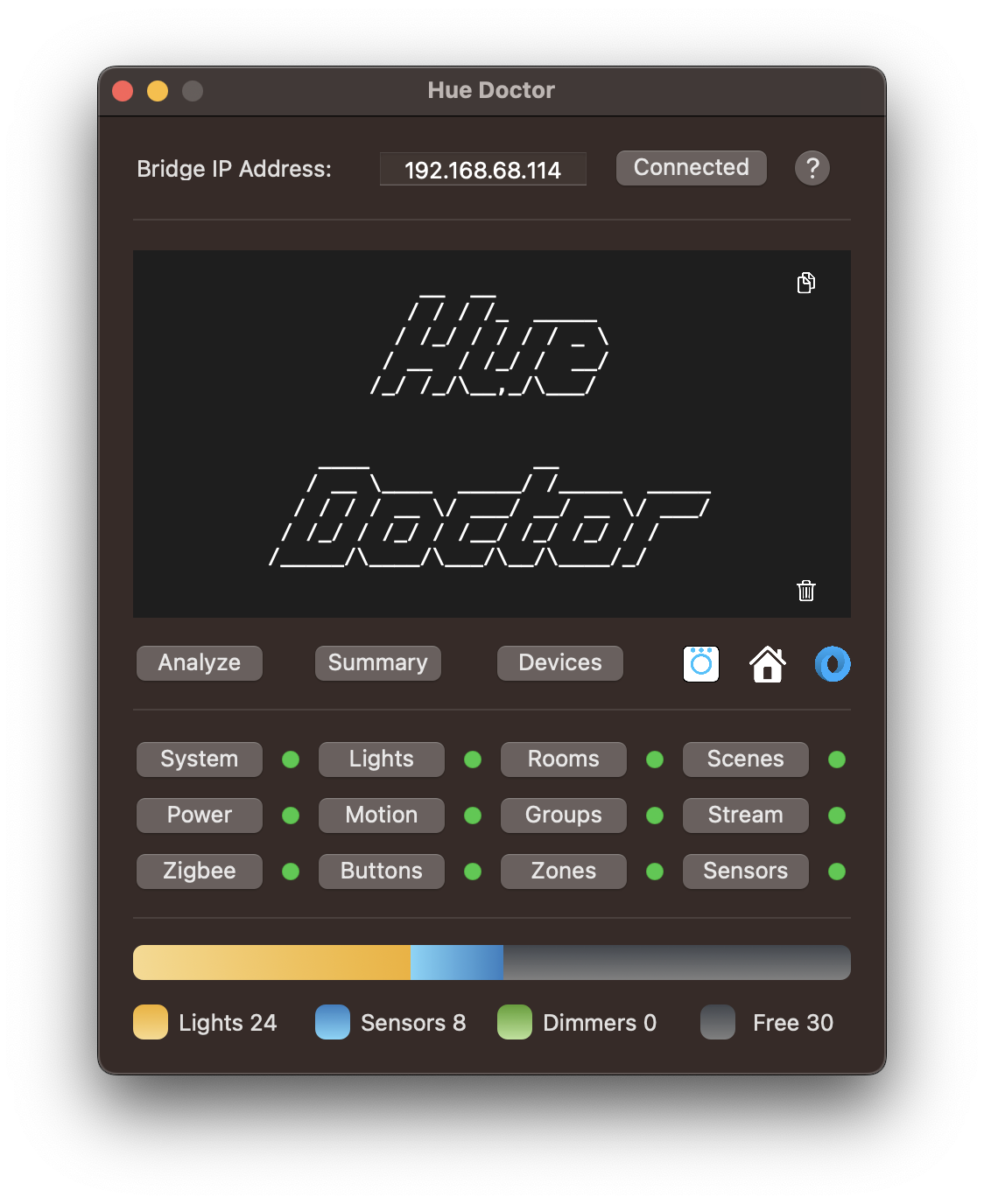 What is Hue Doctor?
A macOS App to analyse and retrieve useful information from your Philips Signify Hue Bridge. It checks for errors, provides the battery status of your devices, lists connectivity issues, provides an overview of the remaining capacity on the bridge and creates a home report which summarises all your bulbs and devices. The home report can be printed or saved as a PDF file for future reference of light & room names, bulb types and devices.
The App is free and fully functional, with one optional In-App purchase, which unlocks the JSON Viewer. With the JSON Viewer you can see the communication with the bridge in realtime, and issue manual commands (recommended for professionals).
How to get started / what are the requirements?
You need a Hue Bridge
You need a macOS device to run this App

Connected to the same network as the bridge

You need to know the IP address of your bridge

The IP Address can be found on your official Hue iOS App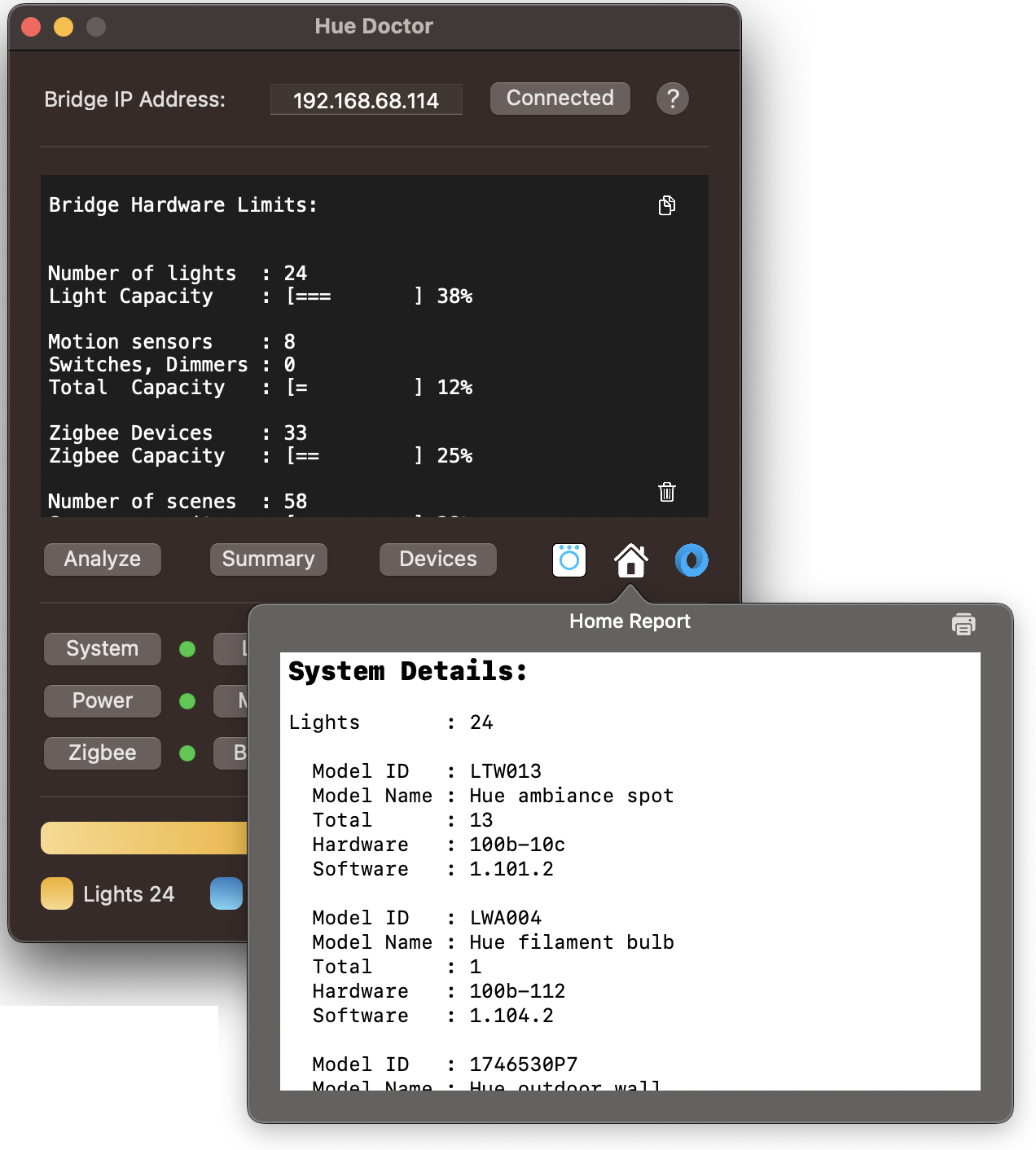 JSON Viewer
The viewer shows all communication in realtime and allows you to search through the responses (Command +F). You can issue your own GET, PUT, POST and DELETE (use with caution!) commands. It is possible to add a JSON body containing instructions and/or a configuration. For details on the bridge commands, visit the Hue Api website from Signify.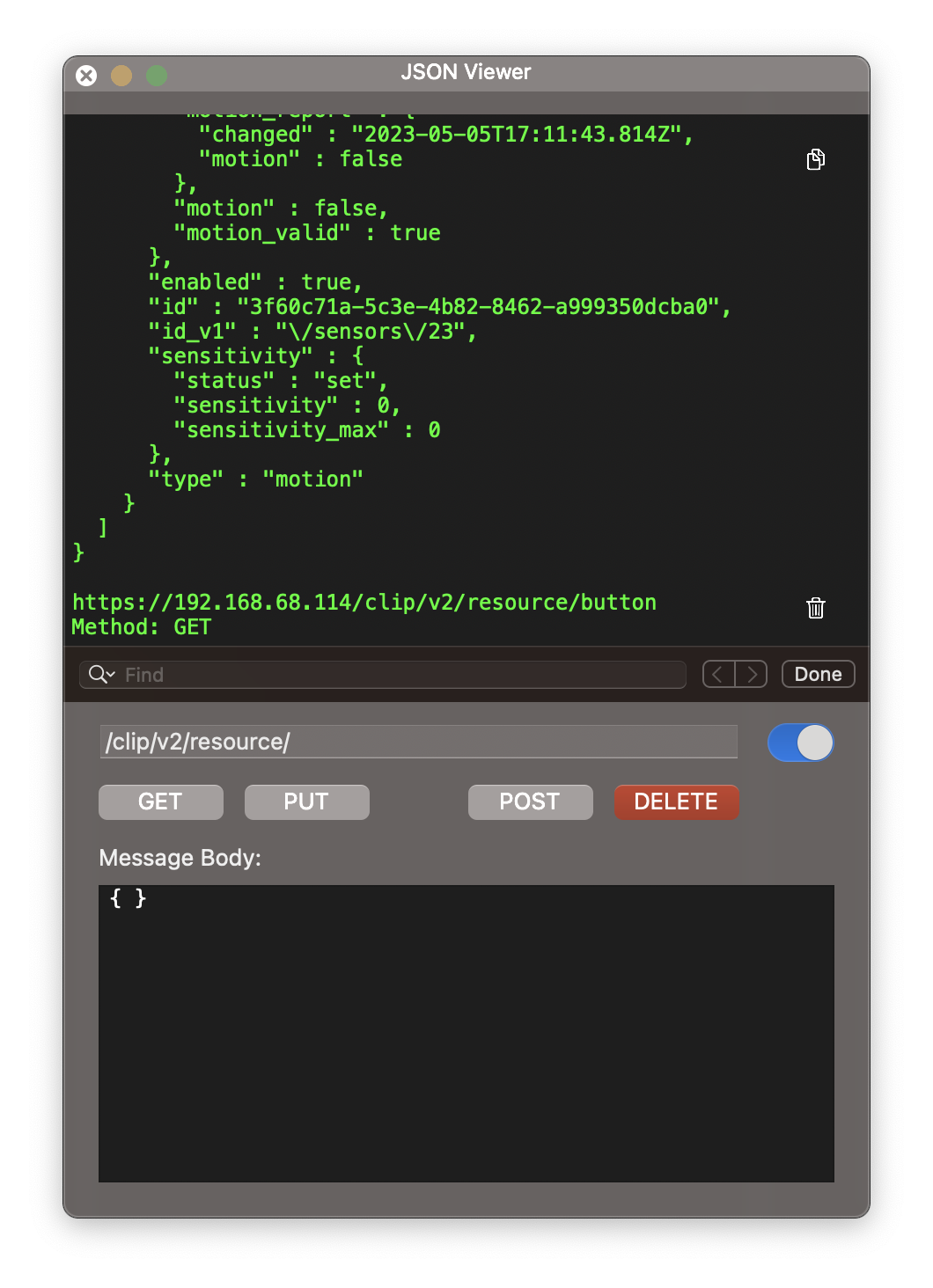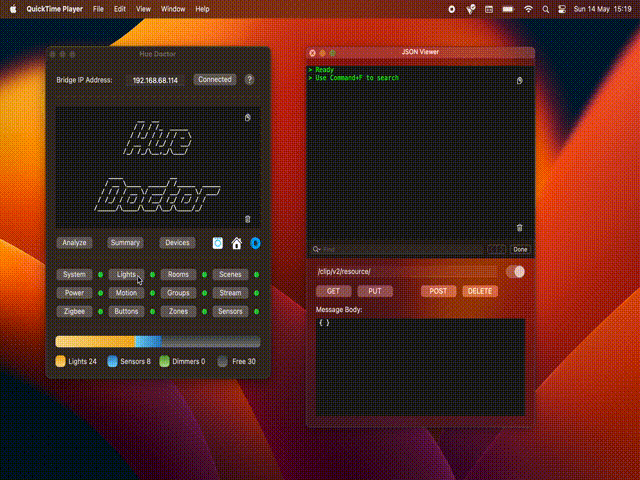 Hue Doctor is completely ad free, subscription free, private, requires no sign-up and no API registration. An optional In-App purchase is available to permanently unlock the JSON Viewer.